Having already received 4,000 applications for its competition sections from 107 countries, exceeding all expectations, Animasyros 2021 International Animation Festival returns for the 14th year, from 22 to 26 September 2021, in phygital format , in natural places on the island of Syros, and digitally through a special platform.
The festival takes place this year under the auspices of the "Greece 2021" Commission and draws inspiration from the well-known phrase of Theodoros Kolokotronis, in his speech in Pnyx, "Like a rain, all of us fell in love of our freedom […], and we made the Revolution "dedicating its annual theme to Freedom.
A part of the Freedom tribute that occupies a special place in the Animasyros program will also be presented at the newly established International Animation Competition Section of the International Drama Short Film Festival.
The new promo trailer of this year's Animasyros is inspired by freedom and is based on the design of the Italian artist, illustrator and animator Luca de Salvia.
This year Animasyros includes MEDAnima , a tribute to creators and animation films from the wider Mediterranean region, such as North Africa, Israel, France, Italy, Malta and selected Balkan countries.
The international competition section of the festival features films from other international festivals, as well as works from time immemorial by world-renowned professionals.
In terms of its international student program, Animasyros welcomes the best student films from internationally recognized schools. Original and groundbreaking technical or directorial works from all over the world are also included in the International Panorama, while The best Greek films compete, as every year, in the respective Greek.
Animasyros's rich competition program also includes K.ID.S movies with animation projects for the whole family, as well as Animapride movies with queer aesthetics and content that celebrates diversity.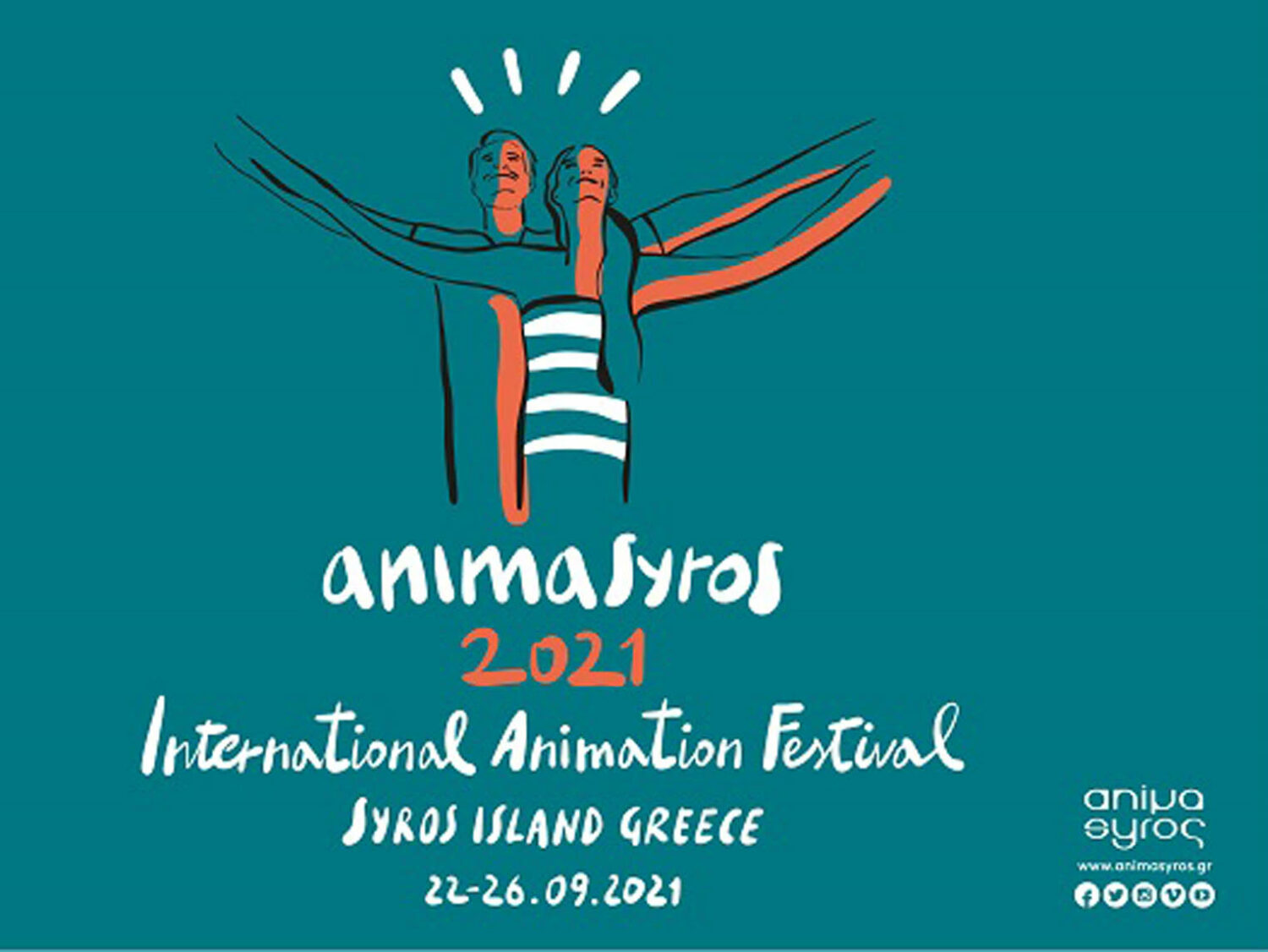 The jury
The jury of the International & Greek-speaking Competition of Animasyros is formed this year by Giannis Sakaridis, artistic director of the International Drama Short Film Festival and the directors Ilze Burkovska Jacobsen from Latvia and Bruno Caetano from Portugal.
The jury of the student section and the custom television films consists of Dimitris Politakis, journalist and writer, the Italian director and academic Kim Noce and the director and animator Sofia El Khyari, from Morocco .
The main speaker of this year's Market is the artist Joanna Quinn (UK) , who together with Nancy Denney Phelps (BE), Corinne Destombes (FR), Maria Lorenzo (ES) and Marineta Mac Cretan (GR), will be the committee of the Pitching Forum.